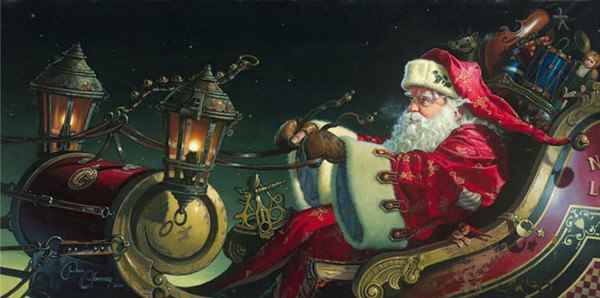 Blessed Christians,
the Feast of the Nativity is an opportunity to confess our ancestral faith while also confirming out ethnic identity. For these reasons we invite you and your families to join us in organizing the Christmas festivity, which will take place on Sunday, December 20, after the Divine Liturgy.
Like every year, the little ones will rejoice in the arrival of Santa, with his bag full of gifts. Let's welcome him with cheerful spirits, good tidings, and carols!
We ask you to register your children as soon as possible for the Christmas festivity. We are planning some rehearsals in church (about an  hour long) starting on the first Saturday in December in order to teach the little ones poems and traditional carols. I hope with all my heart to have a numerous attendance!
For registrations, please answer to the email address of the parish or to qzan2000@yahoo.com (Miss Codruţa Chiuzan) with your name (the parents) and with your children's.
Those of you who wish to contribute to the purchase of Christmas gifts are also urged to contact the presbytera Ioana Cozma (929-6001161).